Pretty much every book these days is being turned into a film or a television show. I don't really know how I feel about it, considering that a lot of the time the movie/tv version ends up being underwhelming. Outlander is an exception of course, what they have done with that show has been wonderful…they truly brought the book series to life.
Today I have a list of books that I would LOVE to see turned into movies however ONLY if they are going to be done PERFECTLY. I don't want another Vampire Academy or Maximum Ride on our hands. I want something that fits the book and doesn't go off on it's own tangents (True Blood….ugh!!). In other words, if they can't be done PROPERLY then don't do them at all!!!!
P.s – A few of these probably are already in the works to become movies
Red Rising – Pierce Brown
This movie would be AWESOME if done properly. It not done properly I fear it could look like Seth Rogen and James Franco's home video of Pineapple Express in This Is The End. If this was to become a movie, NOTHING can be left out, otherwise it just wouldn't work. Every intricate little twist and turn needs to be portrayed otherwise it won't make sense…or it will just be stupid.
Illuminae – Amie Kaufman & Jay Kristoff
When I was reading this book the whole way through it I was thinking of what it would be like as a movie. I think that this book would make a freaking awesome action/sci-fi movie and could be a MASSIVE hit.
A Darker Shade of Magic – V.E.Schwab
I want to see my love Delilah in the flesh. I don't know who would play her, just not Scarlett Johanson (though it honestly wouldn't surprise me if they chose her, they choose her for everything even if she isn't suitable). I think these could be absolutely EPIC if done well.
Six of Crows – Leigh Bardugo
Can you imagine how seriously awesome this book would be as a movie?!? It fits across a lot of genres so I think it would be really popular. My only hope would be is that they don't just white-wash the shit out of it…I have seen fanart with Inej and Jesper as white…just NO.
Nevernight – Jay Kristoff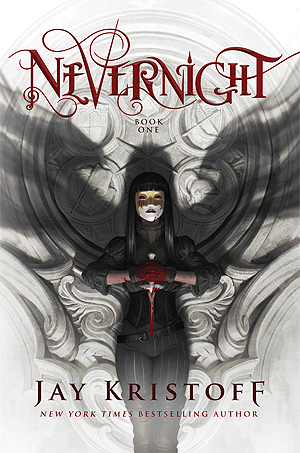 This is another book that sits very close to my heart and if it wasn't done properly I would need to unleash my stabbiness…ok that sounds very psychotic. Just know, that I would write a VERY strongly worded letter to the writers, producers, cameramen…THEY WILL COME TO KNOW MY WRATH!!!
Daughter of Smoke and Bone – Laini Taylor
So, this one could go very "Twilight" if one wasn't careful. Kind of like what happened with Fallen (I haven't seen the movie but I have seen the trailers and you can tell they are aiming at the Twilight fanbase…if there still is one??). The DOSAB movie would need to be artistic and poetic, because that is exactly what the book is like and Laini Taylor is a word Goddess.
An Ember in the Ashes – Sabaa Tahir
I would definitely love to see this one as a movie. Once again – NO WHITEWASHING!!! I am looking at YOU Hollywood!!!! I think this series would seriously be super awesome and action packed, and once again it would definitely appeal to a lot of people as it crosses a few genres as well.
Sabriel – Garth Nix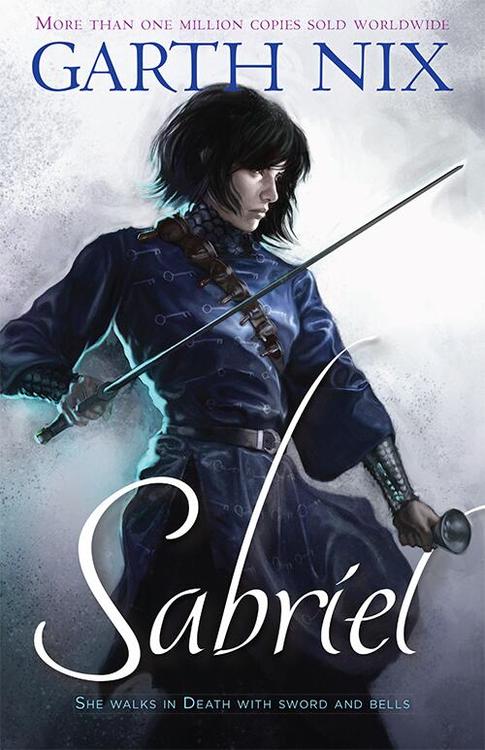 Why hasn't this one been done already? To be honest it is probably a good thing, because I fear that they just wouldn't get it right. This would be such a goth movie, nobody tell Tim Burton!!!
The Night Circus – Erin Morgenstern
This is another one I am surprised hasn't been turned into a movie yet, seeing as it was really popular. Again, I am glad it hasn't been turned into a move because it would need to be done by someone who has read the book and truly envisions the Night Circus the way it is portrayed in the book.
Burial Rites – Hannah Kent
It would be amazing to see this book portrayed in film and it would be a massive tear-jerker!! I also think that this would be an important movie, as the book delved into discrimination and perception of women.
********************
I hope you liked my list of potential movies/television shows! Do you agree with my list? Or do you wholly believe that books SHOULD NOT be turned it to movies/tv shows at all? Let me know in the comments section below!!
Steff xx