Ok so this is the second post in a row where it isn't about books. But I guess you could say it technically KIND OF is because it started off as a comic book.
I am a massive X-Men fan. I grew up watching the cartoon and that was how my love started. My favourite character is Rogue. Like, she is pretty much freaking amazing!!! If you have only watched the X-Men movies though, you would not know this. So, for those of you who aren't aware, here is just how awesome Rogue is.
Marvel's description:
Rogue is a mutant who formerly possessed the ability to absorb the memories, abilities, personality, and outward physical characteristics of other beings through skin-to-skin contact. Such transfers lasted for 60 times longer than the contact time, with less with extended contact resulting in the possibility of permanent absorption.
Soooo, pretty much she is one of the most USEFUL characters there are. Along with her powers, she is sassy and pretty much kicks ass. And also on a side note, her relationship with Gambit **swoons**.
Which then brings me to the X-Men trilogy (X-Men, X2 and X-Men: The Last Stand).
I remember when I first heard about the movies and I was so ridiculously excited about seeing my favourite character coming to life. It started off promising, but Rogue's character became shittier and shittier, until The Last Stand where she is hardly in it and when she is it isn't even worth it.
WHAT THE HELL 20TH CENTURY FOX?!?! I have been so annoyed about this whole situation ever since I saw the first movie back in 2000. Rogue was utterly RIPPED OFF. Like, yes Anna Paquin was following orders but there was NO pizzazz. Apart from her skills being used in the first movie by Magneto, no-one really gets to see the full extent of what she can actually do.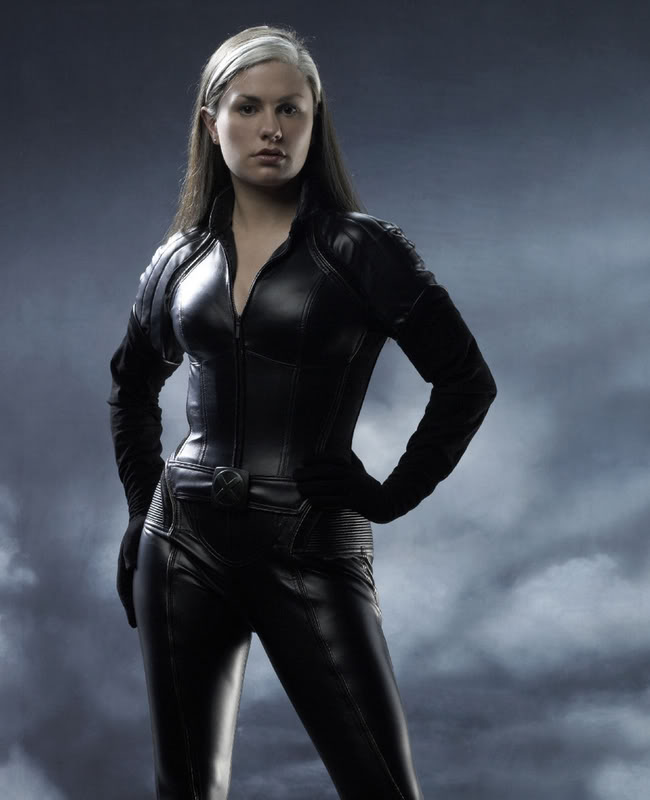 Rogue can take one's powers AND USE THEM HERSELF. Did I see this in the movies? Umm, like, once or twice…other than that, no!! We see her whine and cry about it a lot, and use Logan's healing powers, but other than that she turns out to be one of the most annoying characters. By the last movie in the trilogy you can tell that the writers and producers had absolutely no idea on what to do with her character, so she got hardly any screen time. Even in the newer movies (Apocalypse), her character was cut from a lot of the scenes and she once again plays a minor character.
Yes, I may be biased because like I said Rogue is my favourite super hero of all time. But come on!! This awesome, vivacious character was turned into an absolute bore and I DEMAND JUSTICE!!!! Rogue was really put in the corner while other characters were allowed to shine. (By the way, I am happy with the amount of screen time Logan got because, well, he is also freaking awesome).
Anyway, this has been a bit of a rant so I'm sorry about that. Even if no-one reads this, I feel this has been a little bit of healing for me. I am obviously still quite upset, after all of these years, that my lovely Rogue was not given justice. Here is hoping that maybe future X-Men films will be better for her…and they include Gambit!!!!
Steff xx