Book characters can be like people in your real life, either you love 'em or hate 'em (or there are some you can be impartial to). For me, book characters I hate can draw so much more emotion from me than people IRL because they practically plant themselves in your brain and you are stuck with them for the entirety of a novel or even a book series.
Today, I have a list for you of characters that I hate with the fire of a thousand suns. These aren't characters that I merely dislike, they are characters that make me want to see bad things happen to and relish in it if that wish is granted.
8. Tamlin – A Court of Thorns and Roses series by Sarah J Maas
I have put Tamlin last because out of all of the characters I hate, he isn't the worst. Tamlin is over-protective and generally just a douche. I never liked him, not even when I first read ACOTAR. In some ways I do feel for him because he didn't get all of the support he needed after Amarantha and it is quite possible he is just a misunderstood character, however I still really just don't like him.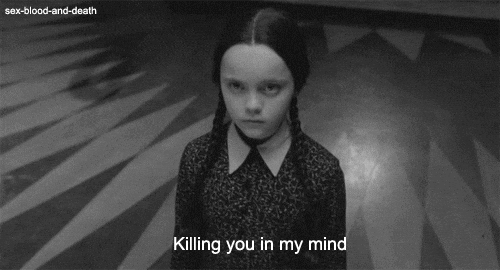 7. Roque – Red Rising series by Pierce Brown
I would have put Roque higher up the list if there weren't other horrible characters who deserved it more. In some ways I guess I understand Roque and why is the way he is, however it doesn't mean I have to like him. The more I got to know him, the more I hated him and his traitorous and snobby ways. In the end he deserved everything he got.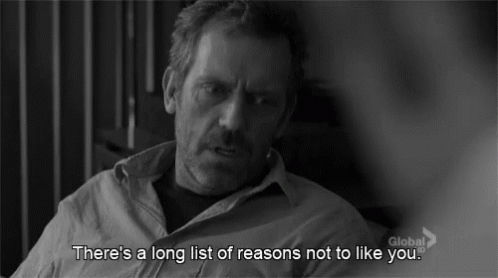 6. Black Jack Randall – Outlander by Diana Gabaldon
Ugh he is just absolutely disgusting and vile, and there is pretty much nothing redeeming about him – even his love for his brother. What he did to Jamie and Claire, and anyone else who were on his bad side, was nothing short of psychotic. I hated him in the book but even more so in the show, I think Tobias Menzies (who plays both Black Jack and Frank Randall) did such an amazing job at embodying a truly horrific character.
5. President Snow – The Hunger Games series by Suzanne Collins
An asshat who loved watching people murder each other. What's to love about him? I hated this guy so freakin much, I really just wanted him to die from the start. Someone who is afraid of "hope" and would rather people live in fear…sounds an awful like a current President in real life doesn't it?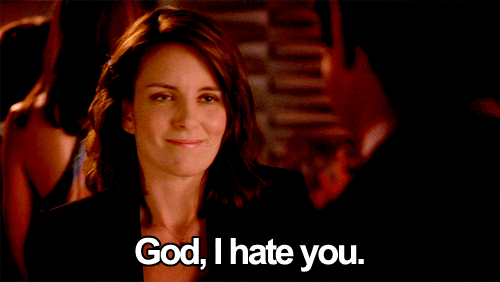 4. The Commandant – An Ember in the Ashes series by Sabaa Tahir
This is a woman so lacking in emotion that she is more than happy to attempt to kill her only son, and encourage sexual abuse, torture, murder etc. Another character so vile that you just want to see someone chop her up into little pieces and feed to the sharks. This series isn't finished, so it will be interesting to see what happens to her, however I hope it is something bad.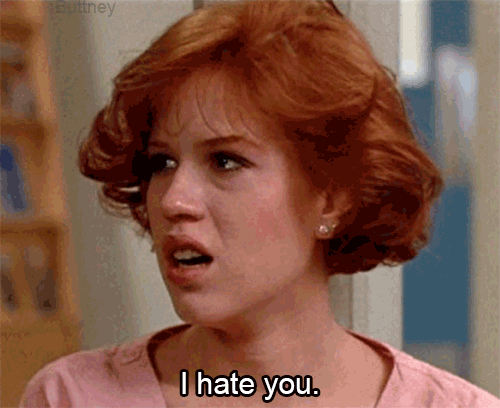 3. Mother Blackbeak – Throne of Glass series by Sarah J Maas
Mother Blackbeak is nasty, cruel, manipulative, sly and has a constant lust for blood. She is  just a walking, talking ball of hatred, and I really hope that she gets snuffed out eventually. I truly hate this monster and everything she has done to her coven. Here's hoping she dies at the hands of one or two blackbeaks who deserve vengeance.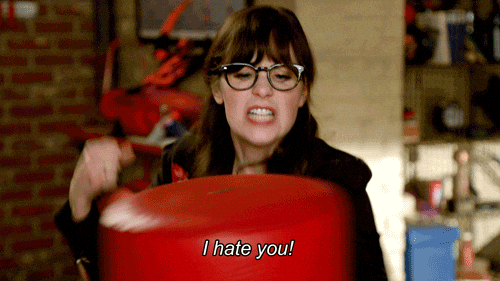 2. Maeve – Throne of Glass series by Sarah J Maas
I hate her, I hate her, I hate her. And with the way Empire of Storms ended….ohhh I hope she BURNS IN HELL. That's all I can really say about this one, I hate her so much I can't even put it into words.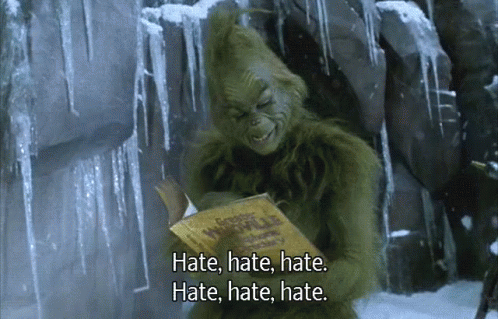 1. Dolores Umbridge – Harry Potter series by JK Rowling
I really wish she had been torn apart by the centaurs, but I guess that would have made Harry Potter more of an "adult" series. I have never in my life hated a character as much as Umbridge, and she wasn't even the main villain! I hate her and her toadiness, her love of cats, her little snickers and giggles, her face. I HATE HER SOOOOOOOOO MUCH!!!!!!!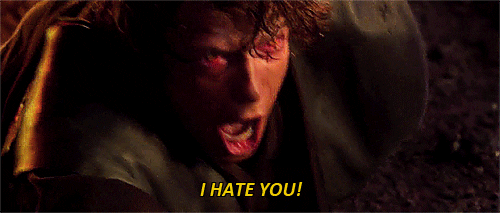 **************************************************************************************
Well I hope you enjoyed my lovely little countdown, sorry it is so filled with hate. Do you agree with any of my choices (or disagree)? What book characters do you hate with the fire of a thousand suns? Let me know 🙂
Steff xx