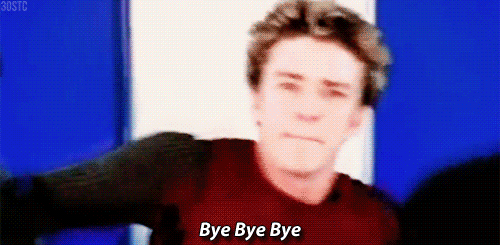 I decided to come out of my rabbit hole for a few hours…I never thought your muscles could get sore from reading too much! For those who don't know, I have been re-reading ACOTAR and ACOMAF and I am even more excited now…if that was even possible!! Like, can it be Tuesday yet!! ACOMAF is seriously one of my all-time favourite books, I just love the story and the characters so, so much. I can't wait for ACOWAR….aaaaah!!
I had quite a productive April I guess. I read a bit and watched a few movies…I actually went to the movies ALOT because I didn't want people spoiling things for me.
MOVIES
Ghost in the Shell
In my opinion this movie was very lackluster. While it was visually very stunning, I felt that Scarlett Johansson's performance fell flat. It was very much a movie you could take or leave, it was nothing amazing. In my opinion, I still believe that they could have given Major's role to a Japanese girl…I feel like it would have been more believable and would have had  more heart.
Fate of the Furious
Hasn't this series come along way since the original. I wouldn't really say that this movie is much about cars at all…yeah sure they make some cameos but they aren't the focus like they used to be. However I have say, I actually loved this movie. Yes it was over the top, but it was funny and action packed. I was pretty much laughing the whole way through, whether it was from their jibes at each other or some of the ridiculousness that occurred. I miss Paul Walker so much, this series just isn't the same without him.
Guardians of the Galaxy Vol.2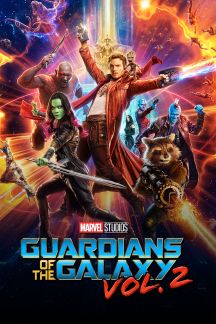 Dare I say it? I actually thought that this movie was better than the first. It was funny, full of action and awesome music. And there was more depth to the characters this time around which I loved. This was another movie I laughed the whole way through. I feel like Marvel have really stepped up their game and figured out their audiences. DC…still not so much, but we will see what happens with their future movies and if they have learnt anything from their previous movies.
BOOKS!!
ACOTAR and ACOMAF
I just finished reading both of these babies. I hate Tamlin, he is a douche. I love Feyre and Rhysand and the Court of Dreams. I'm not going to keep going because…I will ramble too much!
Strange the Dreamer by Laini Taylor
I haven't done a review for this one yet and will in due course. However all I can say is that this book was wonderful. For me, it lived up to the hype. I love the cover and love the story, it is just one little bundle of perfection.
Nevernight by Jay Kristoff
This has been a month of re-reads. I have rambled enough about this one in the past as well. Still one of my favourites, and I can't wait for Godsgrave!!
The Song Rising by Samantha Shannon
Another wonderful book, the third in the Bone Season series. I love this series so much, it is seriously amazing.
A Conjuring of Light by V.E.Schwab
I loved this series soooooo much!! I really hope we see more of this world in the future, and more from Delilah Bard. If I just had a whole book of Delilah Bard I would never complain ever again.
BLOG POSTS
Rant: The WORST book series ever written
Trilogies I love more than cake
Mixed Feelings: 13 Reasons Why
Book covers as pretty as an Easter egg wrapper
A Review: The Song Rising by Samantha Shannon
A Review: A Darker Shade of Magic Series
Songs I've been strangely obsessed with
OTHER THINGS
Currently training for a half marathon which is super fun (ummm…). I only have 9 weeks and can only run 8km at the moment but I am feeling hopeful!
Sabaa Tahir is now my friend on Goodreads….Woot!!
I made it to 200 followers on WordPress! Yaaaaaay!!!
That's about it, just reading and hanging out with my little animal farm
Did you read any good books for April or buy any awesome books? Did you watch any of the movies that I saw above, and if so what did you think of them?
Steff xx