Hello Everyone!! I hope you are all doing super awesome today. My weekend is pretty much just going to be me re-reading ACOTAR and ACOMAF because Tuesday is the big day that ACOWAR comes out!!!!!! Eeeeeeeeeeek sooooooooo exciiiiiiited!!!!!
So anyways, Zuky @BookBum recently created a tag which is super fun, and I was lucky enough to be tagged! I hope you enjoy it, I have tried to add some books that I haven't mentioned too much on here.
Zeus: King of the Gods – your favourite book
This is a hard one because it's like choosing a favourite child. I have mentioned a lot of my favourites, however I feel like I haven't spoken about this one that much. This is definitely one of my favourite books, not only because Elias and Laia are awesome, but also because Tahir is a beautiful writer. I absolutely can't wait for the 3rd book, though Tahir has been putting up some pretty cryptic tweets…which makes me scared for my favourites. Let's just hope it's to keep us intrigued an nothing more!
Hera: Queen of the Gods – a badass female character
Kady is definitely one badass female character. She is brilliant with computers but also, she is super gutsy and an ass-kicker! The things she had to do all on her own, and the fact that she had to work with a psychopathic computer…yeah she is pretty amazing.
Janus: God of Beginnings – your favourite debut(s)
Yes I have mentioned this one numerous times, but seriously…you need to read it. Hannah Kent is an absolutely BEAUTIFUL writer, and even though this book is really sad, this should be one that everyone adds to their TBR. Words can't even express how wonderful and heartbreaking this book is.
Athena: Goddess of Wisdom – your favourite non-fiction book
I loved this book. I think Russell Brand is hilarious, and he has had a rather interesting life which you learn in this and the 2nd book. Russell is so incredibly smart which comes across in his writing, and he is incredibly honest.
Aphrodite: Goddess of Love – a book you adore and recommend everyone read (other than your favourite book)
I had to think about which book I loved so much that I have forced everyone around me to read. Seeing as I went to GREAT LENGTHS to get people to read this one (i.e. refer to blog post where I ramble about buying 5 copies to leave on trains), I would have to say that this one fits nicely. Not only is this book ridiculously well written, but it is funny and heartbreaking….so many different emotions! If you haven't read this one yet, what are you doing? Get to it!!
Hades: God of the Underworld – an evil book you wish didn't exist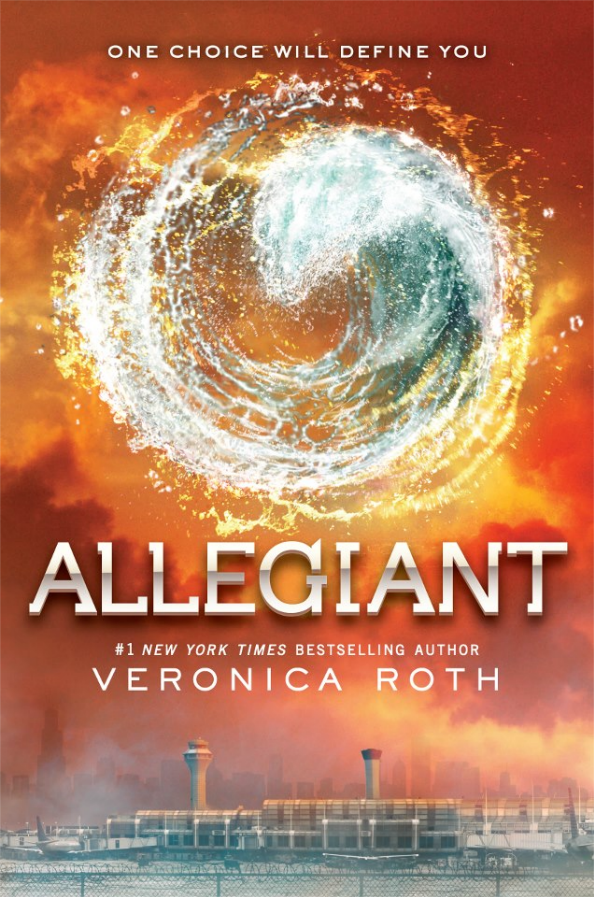 Hey everyone! Want to get invested in a book that is SUPER disappointing? Go no further than Allegiant! This book actually made me just hate the series. It made me think that the first 2 books were the biggest waste of my time. Of course, this is just my opinion, because I know a lot of other people loved this book. Not me though…
Poseidon: God of the Sea & Earthquakes – a beautiful & ground breaking book
Ok this one might seem like a strange choice, but hear me out. Before I found this book, I had become really dissatisfied with reading. All I had ever really read (apart from Twilight) was crime or non-fiction, and I really just did not enjoy it. So I came upon this book, my first real "fantasy" kind of book…and it opened up a whole new world to me. To me, this book started something new for me and made me excited about reading again. That is why I have chosen this book, because it was beautiful and groundbreaking to me.
Apollo: God of the Arts – a beautiful book cover
I have always loved the cover of this book, even if the series itself kind of went a bit off track towards the end. I love how gothic it looks with the black dress and the long black hair…I just think it's absolutely beautiful.
Hypnos: God of Sleep – a book so boring you almost fell asleep
I actually had heaps of trouble remembering the name of this book…that's how boring I thought the book was. I read about half way through and NOTHING HAPPENED. I still can't even tell you what this story was about. It was boring, and I think I just ended up daydreaming instead of reading.
Hermes: Messenger of the Gods – a book you sped through
I'm sorry everyone, but with me being soooooo excited for ACOWAR, I had to add this one in somewhere. I definitely sped through this book…it was so freakin good. And I totally never expected it to be good because I really wasn't a massive fan of ACOTAR. I keep saying this. If you didn't like ACOTAR very much, still give ACOMAF a go because it will actually blow your mind how awesome and different it is from the first book. I LOVE THIS BOOK SOOOOOOOOOOO MUCH!!!!!!!
I tag:
(Sorry if some of you have already been tagged!!!)
Back to ACOTAR!!!
Steff xx