Happy Friday my friends!
I hope you have all had a swell week! This week was a bit of a hectic one so I am feeling a bit exhausted, hence why I have hardly done any posts this week.
I don't watch the Walking Dead, but I have always been a big fan of movies like Resident Evil and 28 Days/Weeks later. You can ALWAYS pick the people who are going to die because they are either an idiot or, well actually they are usually always THE idiot.
Today, I thought I would do a list of characters I would want with me during a zombie apocalypse. I had to think long and hard about these characters as, essentially, they are going to be keeping me alive because all I am really good at doing is breaking out into song…
1. A Mechanic – Cinder from the Lunar Chronicles by Marissa Meyer
Cinder is awesome at fixing robots, cars and other things such as herself. It is always good to have someone technologically minded, especially in tricky situations where we need security, cars, buses, trucks or hover crafts. Cinder will also be awesome for working on weaponry, so can keep those zombies off our asses.
2. A Criminal – Delilah Bard from A Darker Shade of Magic by V.E.Schwab
Delilah won't pull any punches. She can steal and kill, plus she has other 'abilities' that will keep us alive. Delilah can also kind of sail a boat, which will be helpful if we end up needing to head out to see and away from the living dead.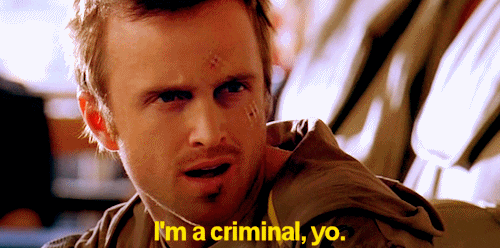 3. A Doctor – Claire Fraser from Outlander by Diana Gabaldon
Claire is super smart and really good with medicine…especially if there is actually no medicine at hand. Lady knows her herbs and she won't put up with any shit. So if someone gets bitten and will most likely get turned into a zombie, she would have no qualms in telling them they need to die.
4. A Farmer – Rand from the Wheel of Time Series by Robert Jordan
We need someone who knows something about growing crops, killing sheep and keeping things in order. Rand would be extremely helpful because not only is he a farmer, but he has mad powers meaning he can kill zombies, move people from A to B and he is a leader type so he could definitely keep people in line.
5. A Soldier – Elias Venturis from An Ember in the Ashes series by Sabaa Tahir
Elias is brutal with his scimitar, smart and easy on the eyes (which of course is a necessity haha). He can chop his way through the zombies without even losing his breathe and he is generally just awesome.
6. A Hunter – Katniss from The Hunger Games by Suzanne Collins
Not only is Katniss great at surviving but she can shoot a target, meaning zombie heads. Plus she will would be good at killing animals that we need to eat (I would be too sad to do this). Katniss was also a leader of a revolution so she has the smarts to lead us out of a zombie apocalypse.
7. A Police Officer – Chaol from the Throne of Glass series by Sarah J Maas
I honestly couldn't think of any police officers, but I thought Chaol would fit this role anyway. He generally thinks logically and is good at putting people into line. People have enough respect for him to do what he asks, so he should be good at keeping the peace. The last thing we need is allies tearing people apart instead of zombies!
8. A Scientist – Mia Corvere from Nevernight by Jay Kristoff
Yes this may be a weird one, but Mia knows how to put together concoctions and even kill people with said concoctions. She may even be able to work out a cure to zombie-ness plus she can use her shadows to hide and assist in killing. Mia is a queen of all trades. Plus I think she would get along with Delilah.
9. A Story-teller – Lazlo Strange from Strange the Dreamer
Among all this, we need someone who can take our minds off all the death and destruction by telling fairy tales as well as chronicling the rise and fall and rise again of humans. It helps to have a dreamer among the bunch plus I feel I would get along really well with Lazlo.
There are obviously a thousand other characters I could have included, however the characters above matched the criteria…kinda. I obviously chose characters that I like, more than anything, because like you'd want to be stuck with people you don't like 😂😂
I hope you liked my A-Team. Who would you have on your A-Team and why?
Steff xx