Hello lovelies
It's only Tuesday however it is feeling like it should be Friday. It's rainy and muggy in Brisbane, so it really has been a yucky week, and on top of that I am transitioning off my bad anti-depressants and the drop this week is not making me feel great. Generally just feeling a bit down and out but hoping that it will get better soon.
I therefore thought I would make today's post about songs that make me happy. This doesn't generally mean that they are 'happy' songs. They are just songs that I like to listen to that perk me up a bit, where I feel like "yeah, this song knows how I feel". SO here goes…
1. Fluorescent Adolescent – Arctic Monkeys
No idea why I love this song so much. I love listening to this song on repeat, maybe it's the tune or just the overall meaning of the song. But for some reason I absolutely LOVE this song, and it always cheers me up when I listen to it.
2. Jellylegs – Children Collide
Holy crap this song gives me all the feels. I love this song soooo much, and I love the words. "Stretched out like a rubber band, from one planet to the next".
3. Break the Ice – Brittney Spears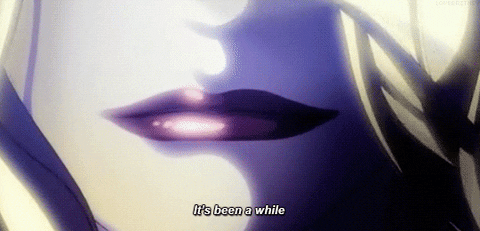 This is a bit of weird choice, as most people would probably choose Toxic or Hit me baby one more time. I came across this song one day by accident and it has remained one of my favourites ever since.
4. Everlong – Foo Fighters
Seriously, don't even get me started on the Fooies. I have always had the BIGGEST crush on Dave Grohl. He is a God, and he is such a lovely person to add to that. I have dreams where I meet him, and then I wake up and realise it was a dream and feel really sad. I would love to meet him one day, but I honestly think I would just stand there and cry. Everlong is one of my all-time favourites and makes me so happy when I listen to it.
5. Standing outside the fire – Garth Brooks
Yes I am very versatile with my music taste, which of course includes one of country musics greats. When this song comes on I get really excited, I love the music but I also love the meaning to the song…seriously, it's a great song.
6. Doll Parts – Hole
Ahhhh this song!!! Words can't even express what this song does to me. I love it so much and can relate to it so much it's not even funny. I have always loved Courtney Love, she is a rock Goddess…even though alot of people have very the very opposite opinion to me.
7. Hold on – Wilson Phillips
Umm who doesn't love this song? It's a classic! And it's so corny it's good, I love bopping along to this song.
8. I have nothing – Whitney Houston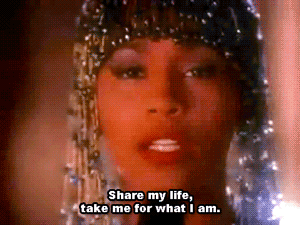 This song puts me in power ballad mode, I love it so much. And I know all the words now (I listened to it a thousand times) and I can fully commit. This song makes me happy because it is powerful and Whitney's voice is flawless.
9. 9 to 5 – Dolly Parton
Another song I listened to on repeat so I can fully commit to singing it. This song is great and it's so true when you actually work a 9-5 job. Love, love, love!!!
10. Stop – Spice Girls
I love this song because of the actions. I remember watching the Spice Girls concert on tv and replaying this song and dance in the lounge room. I always played Posh Spice – because I had a black dress.
11. The Climb – Miley Cyrus
Never diss Miley with me around, because I will destroy you. I don't really mean that, but seriously I love her soooooooo much and will argue until death that she is an amazing person and has an amazing voice and has amazing songs. I love this song so much, and in the Hannah Montana movie…aaaah 🙂
*************************************************************************
Anyways, I hope you enjoyed my little list of songs that make me happy. Have a good day!
Steff xx