Howdy, howdy, howdy! I hope everyone is super swell this week and you are all getting a whole heap of reading done!
For those who don't know, I have been aiming to write a book by the end of the year…for quite a few years now. I start writing my story because I am super motivated and inspired, and then I get side-tracked and lose confidence in myself. But mostly side-tracked. For those of you trying to write a book, I thought I would give you the opposite of advice…this is all based on past and current experience.
How to NOT write a book
1. Read a book, or many books, or a whole book series
Nothing like being super invested in a book series to take up all your time. If you want to keep yourself from doing anything other than writing, read the Terry Patchett Discworld series – which has about 40 volumes.
2. Facebook
Definitely will take up a lot of your time. Spend hours laughing at dogs falling off chairs or memes about how much of an idiot Donald Trump is. I guarantee you won't get ANYTHING done.
3. Twitter
Stalk celebrities, read your feed which updates every second with 95 new tweets. Tweet about how you really want to write your book but don't have any time (is this something I have done? Who knows…)

4. Watch movies
Oh they will keep you super inspired and may give you ideas for your own world you are creating. But don't write it down, because otherwise you will write it down…which leads to writing…which leads to a story being written.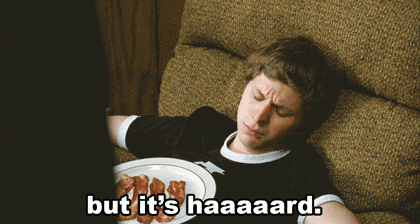 5. Play with your cats or dogs, or turtle
This one is self-explanatory really. Animals are cute and they do cute things. If you stop watching them you might miss something extra adorable. No time for writing when you are watching your cat skid around on a plastic bag throughout the house.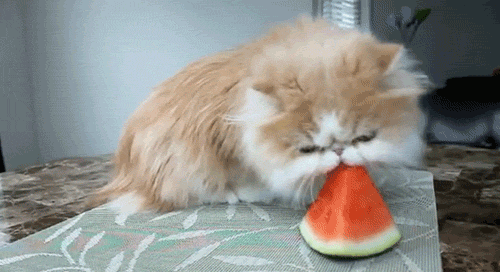 6. Get invested in a new tv show
Riverdale? Check. OA? Check. Or hey, be like me and start the 39-disc box set of Buffy…because you know, Buffy.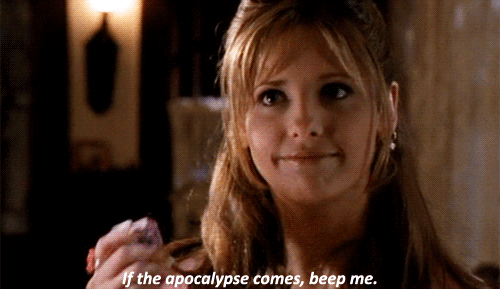 7. Fix up your GoodReads list
Make sure it is super up-to-date with all your latest reads and fix up your shelves. This will keep you busy throughout the time you should be writing. There is nothing better than being organised!
8. Go for a run
Yeah this one isn't as fun, but being fit can be fun…I guess. To be honest, I don't usually choose this option if I am looking to fill up some time. To go for a run, you need motivation. And that's what friends are for.
9. Snapchat
Take pics of yourself with flowers on your head, or in a milk carton. Take videos of yourself singing (9 to 5 is a personal favourite of mine). Bombard your friends. They will love you for it.
10. Go and buy a packet of Oreos. Sit and eat whilst watching Netflix.
Mmmmm Oreos. I don't know why, but these cookies are just ridiculously delicious. What makes them so different from other cookies? No joke, there have been times when I have eaten a whole box in one sitting.
************************************************************************
I hope you all enjoyed my list. Now I will go back to watching TV and thinking about writing my book.
Steff xx