Let me introduce you to one of my favourite books OF ALL TIME. Now, I don't know if that is an overstatement, because I seem to have ALOT of favourites. But lemme just say, I hugged this book for quite some time when I finished it. I wish to share my love of this book with you all, in the hopes that you will read it too and share the love.
I also have to thank Piéra Forde who's ongoing declarations of love for this series made me wanna see what the big deal was. Piéra is a book-tuber, if you haven't heard of her, check out her youtube channel here.
Synopsis
Darrow is a Red, a member of the lowest caste in the color-coded society of the future. Like his fellow Reds, he works all day, believing that he and his people are making the surface of Mars livable for future generations.
Yet he spends his life willingly, knowing that his blood and sweat will one day result in a better world for his children.
But Darrow and his kind have been betrayed. Soon he discovers that humanity already reached the surface generations ago. Vast cities and sprawling parks spread across the planet. Darrow—and Reds like him—are nothing more than slaves to a decadent ruling class.
Inspired by a longing for justice, and driven by the memory of lost love, Darrow sacrifices everything to infiltrate the legendary Institute, a proving ground for the dominant Gold caste, where the next generation of humanity's overlords struggle for power. He will be forced to compete for his life and the very future of civilization against the best and most brutal of Society's ruling class. There, he will stop at nothing to bring down his enemies… even if it means he has to become one of them to do so.
My thoughts
Ok, let me firstly say that I was a bit over the whole dystopian thing. Obviously a few years back it was massive and we saw movies like the Hunger Games and Divergent taking over screens and then an influx of books very similar to said books/movies. It seemed that everyone was bringing down their oppressors with arrows or chemicals, and the main character who was on a journey of their own would eventually win the day.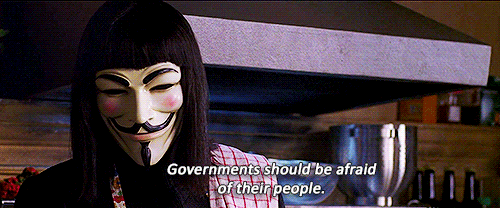 While Red Rising may follow a very similar thread, it is so, so much more than just another dystopian novel. Darrow, the main character and the one who is narrating the story, starts off as an arrogant little shit. He is headstrong, takes risks and makes rash decisions. Simply put, he is a typical 16 year old boy. Things change dramatically when he joins the rebel group Sons of Ares, and infiltrates the Golds, who are the top tier of society and act like they are Gods.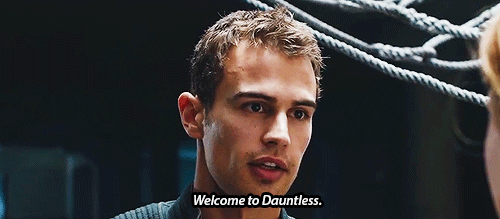 How is this book any different to other dystopian novels you may ask? Well, firstly, the main character is a boy.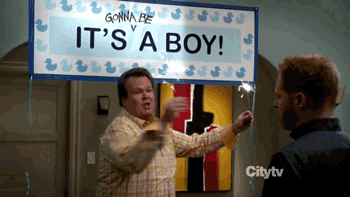 I know that there are many books out there where the protagonist is male, however I feel like we have seen ALOT of female main characters in this genre. So I felt that reading from a males perspective was actually quite refreshing.
Could Pierce Brown secretly be a warlord? No joke, the way he details fights and maps out battles is quite simply, AMAZING. I have never read a book where the scenario is detailed so brilliantly without me falling asleep or getting lost in what's happening.
Darrow is absolutely, 100% NOT PERFECT. He makes a crap load of mistakes, because he is young and inexperienced and doesn't know any better. He doesn't just run on in like he knows everything and rules everyone. He isn't afraid to get his hands dirty, he knows that to get what he wants, there have to be sacrifices. He also learns from his mistakes and takes constructive criticism even if it is really harsh. He puckers up and moves on.
I love the friendships Darrow makes. Mustang in particular is pretty awesome, because she is ridiculously smart and is a bit of a schemer. She always seems to be 10 steps ahead of everyone else but at the same time you don't know whether you can trust her or not. You come to love Sevro because he is such a little asshole and gives zero f%#@'s. The characters have depth and all have their own schemes going on, once again leaving you with a bit of a mystery as to who is an ally or enemy…it's AWESOME!!!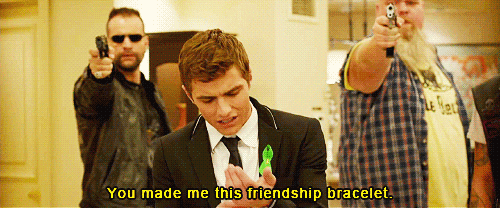 I also have to say on a 'feminist' note, I love how there is an equal balance of men and women. It isn't about superiority of sex, it is more about brains and wit. If you go into this book thinking it's just a man's world, you will be completely mistaken. Equality is super important, and I think this book portrays it wonderfully.
Guys, I absolutely loved this book! It was fast paced, brutal, action packed and kept me on the edge of my seat. If you haven't read this book yet, please do so IMMEDIATELY. Like, seriously, you will feel sad for not having read it yet. Please bear in mind that this is a TRILOGY, so don't go buying Red Rising thinking it's a stand alone. I have made that mistake before and then I feel super sad when I don't have the next book to start straight away.
Have you read Red Rising? If not, are you going to read it now that I have declared my love for it? If you have read it, what did you think?
Steff xx