Happy Monday Everyone!!!!
So, the other day I got a wonderful surprise when I found out I was nominated for the Blogger Recognition Award by JJ Azar. I highly recommend that you check out JJ's blog because quite frankly, it's awesome. JJ is quite the wordsmith, his posts are always thought-provoking and poignant as well as entertaining. He obviously was already nominated for this award, otherwise I would have nominated him myself!
Rules…
Thank the blogger who nominated you and provide a link to their blog
Write a post to show your award
Give a brief story of how your blog started
Give two pieces of advice to new bloggers
Select 15 other bloggers for this award
Comment on each blog to let them know you nominated them and link to the post you created.
How my blog started…
It all started with Empire of Storms, which if you don't know, is the latest book in the Throne of Glass series by Sarah J Maas. I had ALOT of feelings, so I started up a twitter account and started following people from the book community so I could get some "support" haha! I then saw people talk about blogging and wordpress, and I thought it would be a wonderful idea to just have somewhere to rant about books…rather than bore my friends/family who aren't into books.
I also suffer from anxiety and depression, and therefore find that having an outlet really helps. Blogging has definitely helped me in more ways than one 🙂
Two pieces of advice to new bloggers…
Well I still consider myself new to blogging…kinda…because I only started up 5 months ago!! But here goes…
1. Be your glorious self
As the wonderful Kurt Cobain once said "I'd rather be hated for what I am, than loved for what I am not". I like to apply this to everything in my life, including my blog. So you have a weird thought for a blog post? Do it! People love unique, and they are pretty good at picking up when you are not being yourself. Just do your thing, and if people don't like it, they know what button to press 🙂
2. Chill
If you make blogging into something where you have deadlines and it is stressing you out, you need to take a step back and think about what you are blogging for. You should be blogging because you enjoy it, because you have a passion for something and want to express it, not because you feel you have to. We don't get paid to blog (unless you're one of the famous ones out there…I think they get paid don't they??), so why stress about something that you are doing for FUN? I'm more of a, post when something comes to my head, type of person. Forcing it can be like when you are trying to remember a dream and it keeps slipping away from you, it can be super frustrating.
and…
I just added this bonus piece of advice – communicating with other blogs is sooooo important. If someone comments on your blog and you don't reply, they will most likely never do it again. Plus, I just love commenting on other blogs, it's fun and that's how you make blog friends 🙂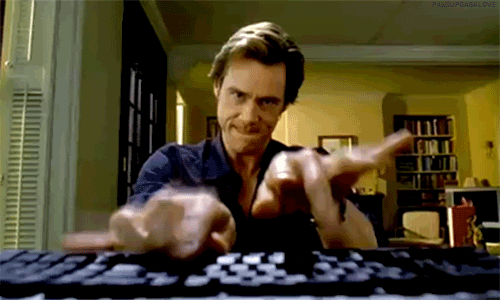 And now, the nominations for the Blogger Recognition Award goes to….
Like JJ, I'm going to stick to just the 4 following blogs because I love their posts! I wanted to nominate everyone, but that simply was not possible 🙂
Once again, thanks JJ for the nomination!! It's always nice to know someone appreciates my ramblings 🙂
Have a good day everyone!!
Steff xx