Hey Everyone!
I hope you are all doing well and having a good start off to the week.
I'm feeling very 'meh' today. You know when you sort of just think "what am I doing with my life?" or "how come I haven't started a rebellion army to take down the evil emperor, yet?". Yep, it's just one of those days.
So, I thought I would do something a little bit different today, and tell you what movies I typically watch when I'm in a 'meh' mood. These movies always make me feel happier, so if you haven't tried them – then I urge you to give them a go.
Easy A
This movie is so funny, and Emma Stone is brilliant in it. I re-watch this move all the time! The humour is witty and sarcastic – which I love, and the story is a bit unique as well.
Mean Girls
I get so sad when I quote Mean Girls and people don't know what I'm talking about. Like, everyone should know what "on Wednesdays, we wear pink" means. I watch this movie at least once a month or when I'm in a 'meh' mood and it always helps. Plus if you have a "Regina" in your life, it is always nice to get some tips on how to deal with them haha.
The Other Guys
I feel like this movie is so underrated. When you talk about a Will Ferrell movie, people will say Anchorman or Elf. But this movie is SOOOOOO GOOOD!! It is hilarious and there are so many awesome quotes like "I'm a peacock, you gotta let me fly!". Mark Wahlberg is at his funniest in this movie because his humour is do dry and he is a bit of an ass. This movie always cheers me up, because it is so stupid!
Elf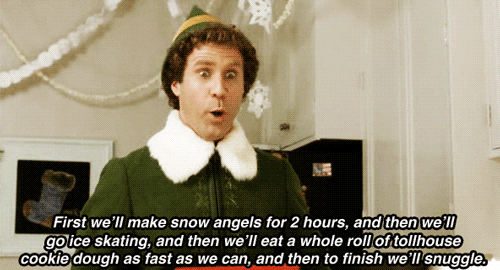 It doesn't need to be Christmas for you to enjoy this movie. It's nice to get a bit of Christmas cheer any time, which is why I will watch this one when I'm not really feeling it. Will Ferrell is amazing in this movie, I really don't think anyone else could have played Buddy the Elf.
Star Wars (the originals)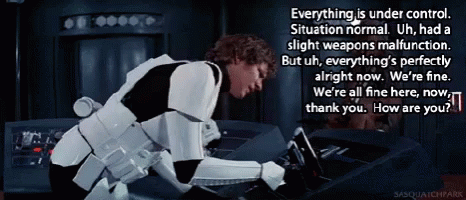 If I am in the right mood, I will watch episodes 1-3. However, I will mostly watch episodes 4-6 because you really can't get any better than Luke, Leia and Han (well for me, not Luke so much). These movies always cheer me up, probably because they are ridiculously AWESOME. If you haven't watch this series, then you really need to. Everyone should have some Star Wars in their life!!!
*************************************************************************************
That's all for today, I'll come back with more book related stuff later in the week. Do you watch any of the above to get yourself in a better mood? Let me know what you think 🙂
Steff xx