Once upon a time, there was a girl who read a book about sparkly vampires. At this point in her life, she hadn't exactly discovered which genre she was into which meant she didn't read a great deal. Twilight was gifted to her on her birthday and she soon became obsessed with the sparkly vampire world. After reading the Twilight series twice (in a row) she moved on to bigger and better books, discovering that there are authors out there with better skill and imagination. For eight years, her Twilight collection sat on her bookshelf gathering dust.
One extremely hot summer day in January 2017, the girl was pondering what sort of topics she could write about in her blog. Looking at her book collection which has grown considerably over the years due to a probable book addiction, her eye caught on a black cover with hands holding a red apple. She then thought what an excellent idea it would be to re-read Twilight and review it, because back in 2008 she devoured the book in a day….easy as pie, right?
Little did she know, the quest she had set upon herself….
Synopsis:
When Isabella Swan moves to the gloomy town of Forks and meets the mysterious, alluring Edward Cullen, her life takes a thrilling and terrifying turn. With his porcelain skin, golden eyes, mesmerizing voice, and supernatural gifts, Edward is both irresistible and impenetrable. Up until now, he has managed to keep his true identity hidden, but Bella is determined to uncover his dark secret.
What Bella doesn't realise is that the closer she gets to him, the more she is putting herself and those around her at risk. And it might be too late to turn back…
Deeply seductive and irresistibly compelling, Twilight is an extraordinary love story that will stay with you long after you have turned the final page.
Review
Where on earth do I start?
Ok, so in the end I shamefully was unable to finish this book. Why? Firstly, because I absolutely cannot stand Bella. She is terribly miserable and negative about every single aspect of her life, and I really cannot understand why. I don't know if it is intentional that she is like this, but it really makes for difficult reading. She describes herself as a freak, as "too white", as socially awkward. For one, what the hell makes her a freak? She is not an X-Men who has the ability to take people's life-force and therefore has to wear gloves all of the time. No, she is a privileged white girl who's parents split up when she was little and she had to split time between two houses. If that makes her a freak, then myself along with 60% of the world (that's a made up number, I have no idea what the percentage is) are freaks.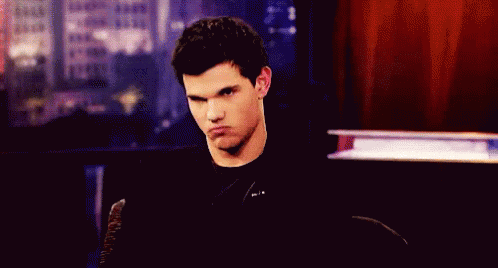 Being socially awkward also doesn't make you a freak. Neither is being "too white" (seriously what the hell??). And she mentions people not understanding her sense of humour…ummm, maybe that's because YOU DON'T HAVE ONE!!! I don't see her make a joke or laugh at a joke any time throughout the book. She gets snippy and blushes alot, that's about it!!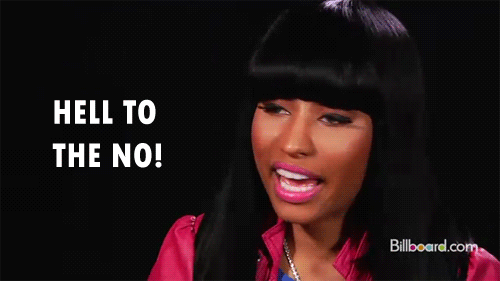 I also put this book down because Stephanie Meyer is NOT a good writer. The structure of her sentences are poor, she said the word "chatterer" (is that even a word??), she uses the word "gotten" a gazillion times – which I absolutely hate, and I find that the way she wrote from Bella's point of view to be boring and miserable.
The other thing I realised I don't like about this book, which I didn't realise back when I first read Twilight, is how this is a story about an obsessive, unhealthy relationship. Stalking for one, is not romantic – it's creepy. Giving up your friends and life for a gorgeous guy is not romantic either. The way she treats her Father is horrible, not just in this book but the rest of the series as well. Her only focus is Edward and his perfect family, because her family and friends aren't good enough for her.
This book actually really annoyed me, and it is safe to say that I won't be reading it or the other books in this series again. I never get rid of any of my books, however the Twilight books will soon be delivered to a 2nd hand book store (if they'll take it) and I will be moving on with my life.
Some of you may be thinking that I have been way too hard on this book, and you are probably right. The one thing I guess I can thank Twilight for is that it helped me discover which genre I like reading. Twilight got me back into reading for which I'm thankful.
Have you tried re-reading Twilight? Do you agree/disagree with the above? Let me know in the comments below.
Steff xx